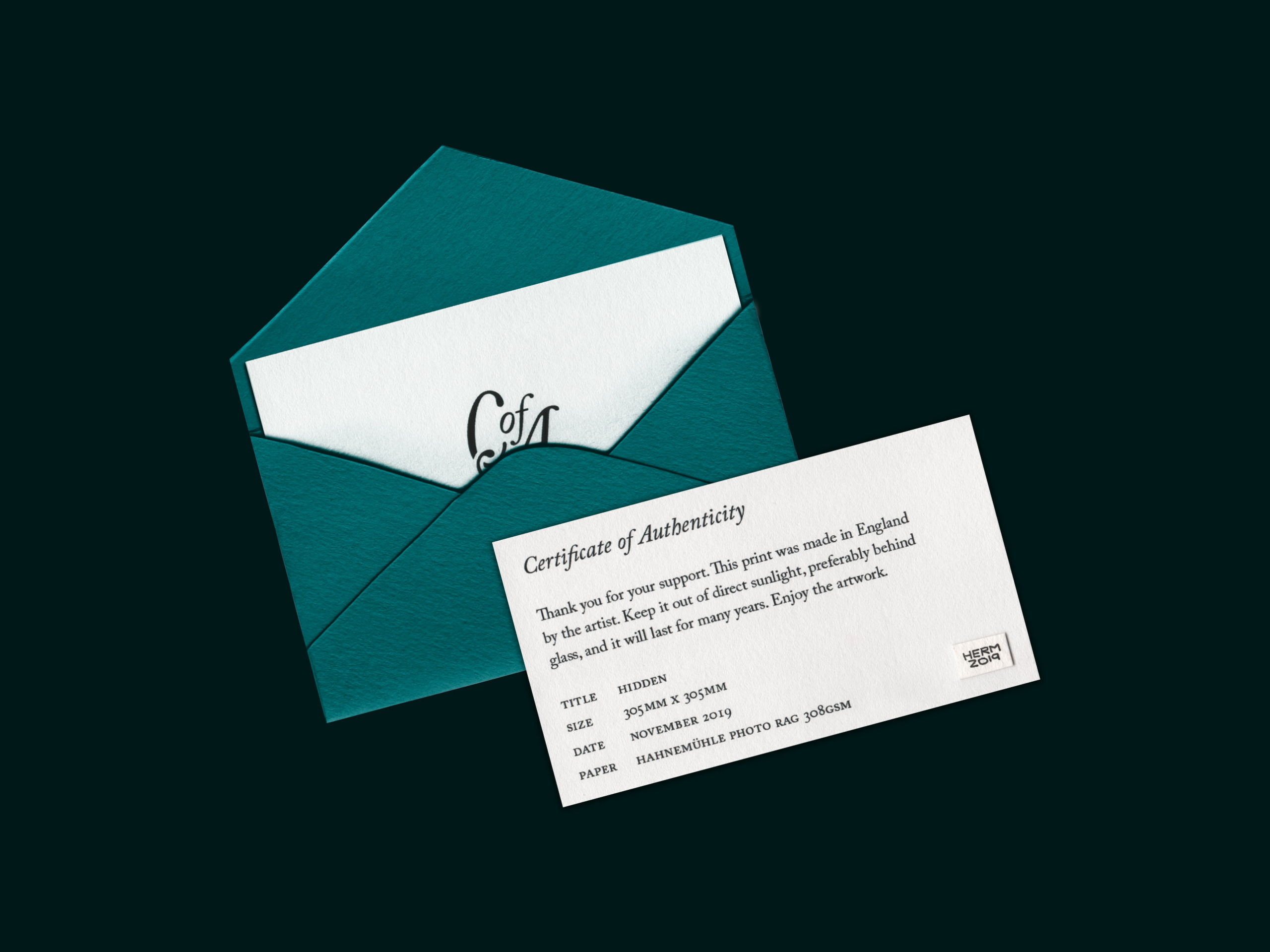 A closer look at the certificates I designed in 2019 to accompany a set of three art prints I released. The envelopes were handmade from paper that matched the colour of the art print and printed with the name of each patron.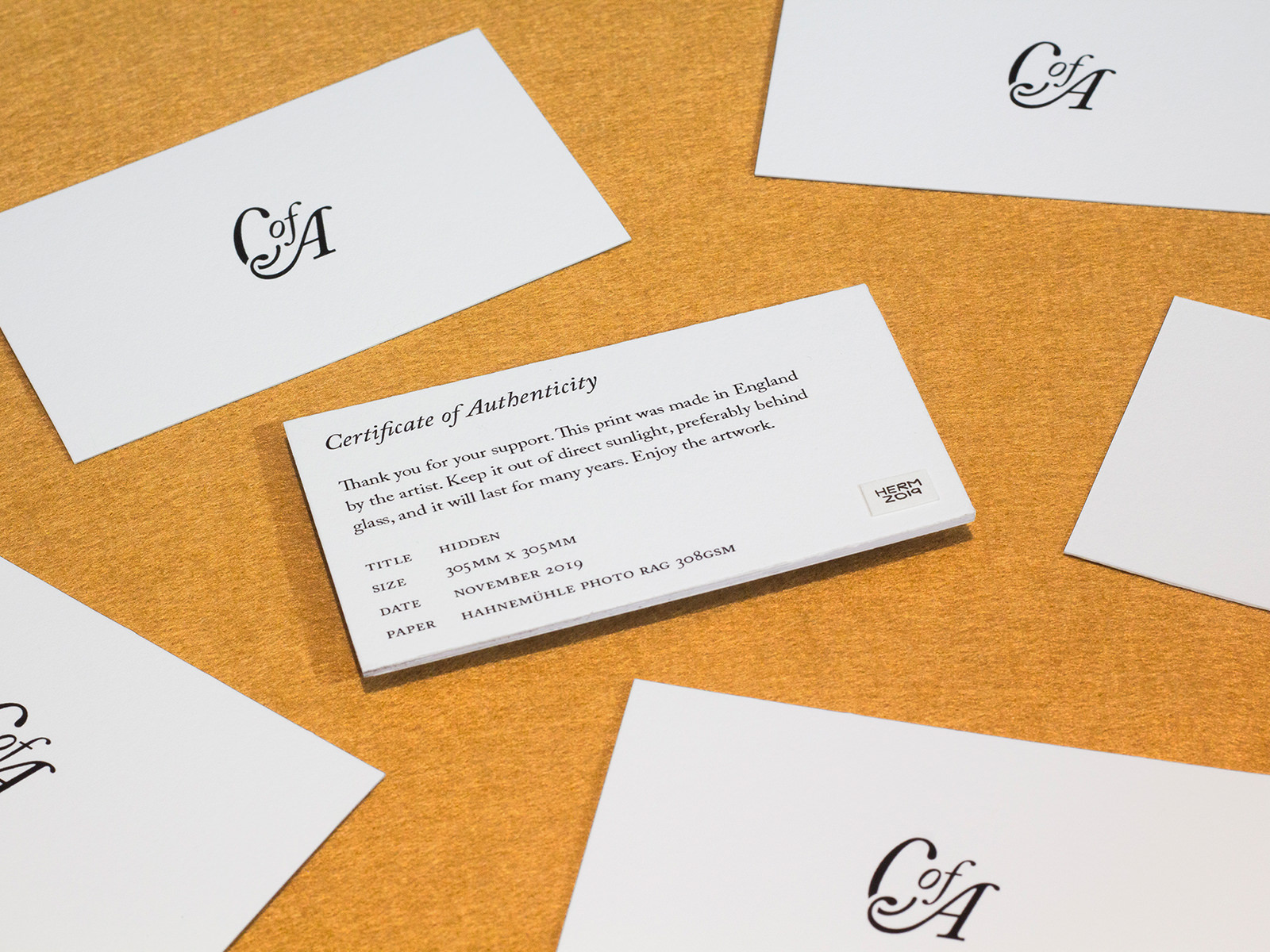 These still look great three years later, but I have since refined the front design to include a wider margin (allowing space for people's thumbs and fingers when they are holding it), edition details, and other minor improvements.
More print projects will be released in the coming months.