I was honoured to design the cover for Casey Well's debut album Impermanence, complete with CD packaging and a wealth of original artwork. This project is the culmination of several years of creative collaboration between myself and Wells.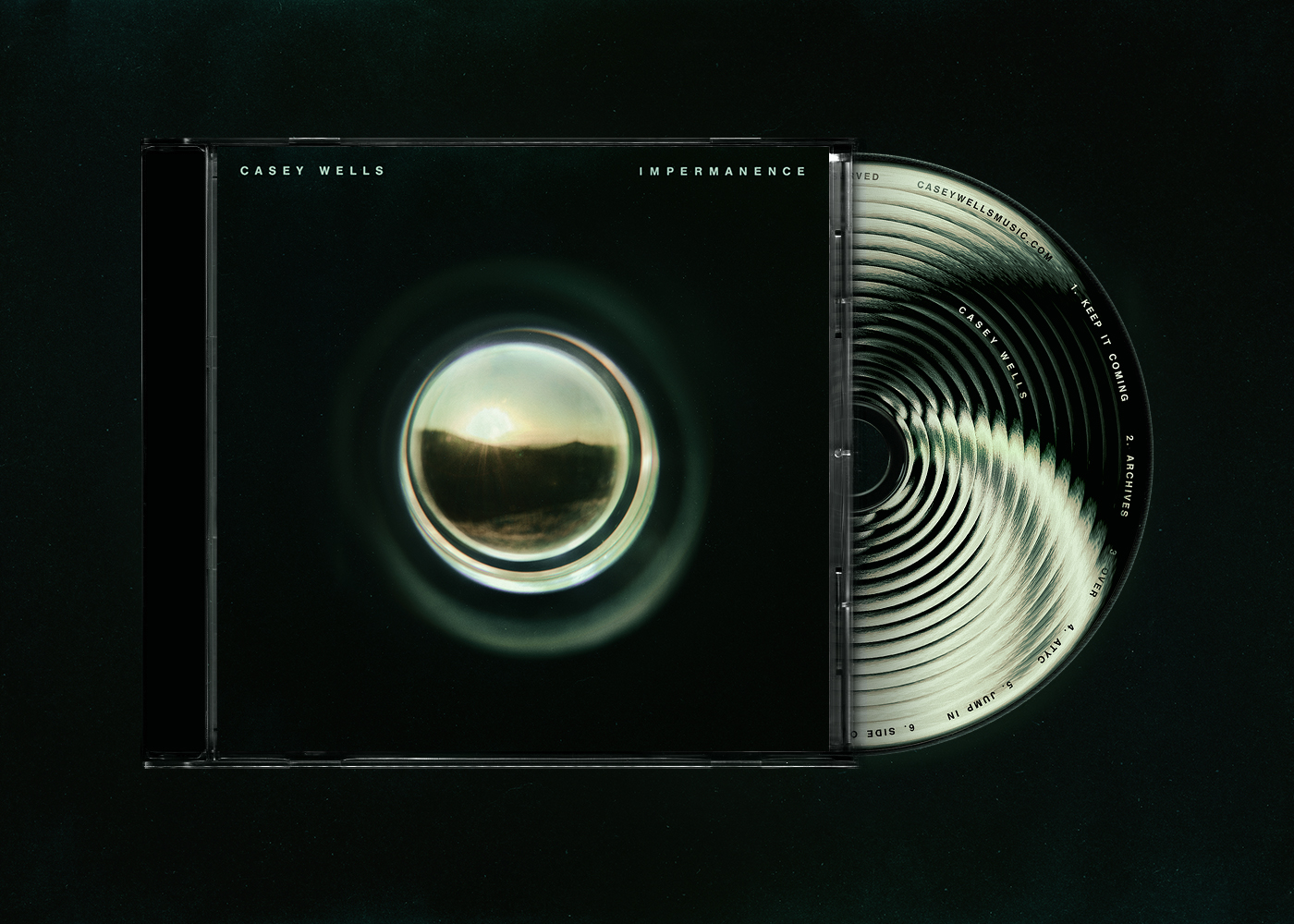 Five singles* that I designed artwork for appear on the album. Never before printed, they are woven through the booklet where they accompany the lyrics of each song.
A full case study for this project will follow when the album is released.